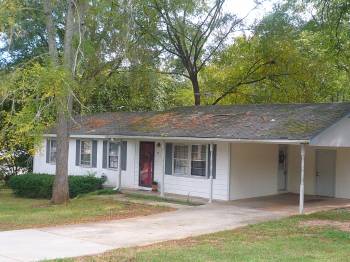 For Sale: 3BR/1 1BA Single Family House in Stockbridge, GA, $51,000.
Just received this home a cute quiet ranch home in a well established neighborhood. Super deal on a 3 bedroom  one and a half baths, Lease Purchase home in Stockbridge, GA . Good Henry County schools close to everything without the noise. Comes ready to move in over 1300 sq ft, big dining room, living room,  extra enclosed sun room, storage space above under and on the carport, nice yard with trees and garden area.


You can own this home Several ways ways

Buy for cash or new loan at only $51,000

Lease purchase $800 a month and only $4000 up front  (On time Payment $50 deduction each month so actually $750 month)

Owner finance $6000 up front and $650 a month  you pay taxes and insurance.

Rent to Own $3000 up front and just $900 a month
Call MArk to See this one before it is gone!!!!!!!