Four Star General, David Petraeus Speaks
General David Petraeus, the four star General, head of our entire US Army Central Forces gave the main speech at Ranger School Graduation this year. My nephew Nick Rockey is a graduate and lead the troups out for the ceremony. I was told everyone, from entry level to captain, is treated the same as they go through the training trying to pass this grueling test to get the coveted Ranger Qualification. Over 500 started in this class with only about 100 graduates.
These brave men have to spend time training at Ft. Benning, Florida swamps, and the Georgia mountains. They train in the extreme cold, the rain, and the heat with only two meager meals a day in training to be our finest soldiers, defending our great country. It was an honor just to be invited to the graduation at Fort Benning in Columbus, Georgia this year. General Petraeus shared this wisdom in his speech to the grads, "Above all and in everything that you do, strive to be a tab barer, not just a tab wearer,"
I met the General, and several other great patriots. Among them was the most decorated Ranger in the Ranger Hall of Fame with 5 purple hearts among his other medals, and a Survivor of the 1942 Bataan Death March.
The pictures do little to show the trials, tests, struggles, and training these soldiers go through now or will go through in the future to defend us. We all need to be thankful we have men and women like these to protect our country and keep us free.
I was most proud of my nephew Nick shown with his family and other pictures with my son, Kris and better half Pam. Nick has already been to the battle once and now is headed back to defend our country overseas for the second time.  Good luck, and God Bless our men and women in the armed forces.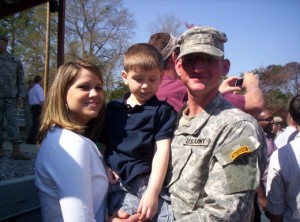 Nick and Family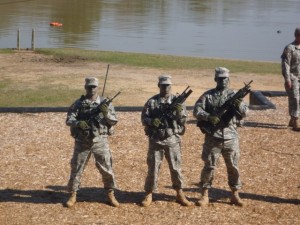 Ready for action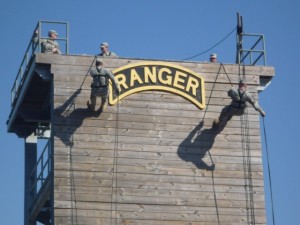 Scaling the Wall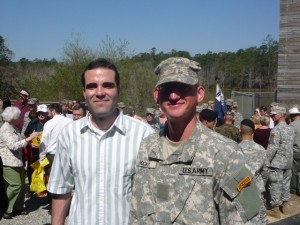 Kris and Nick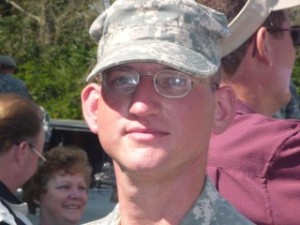 Nick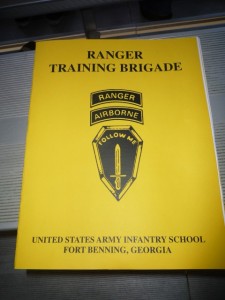 The Book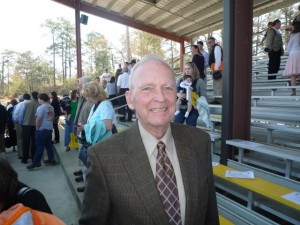 The most Decorated Ranger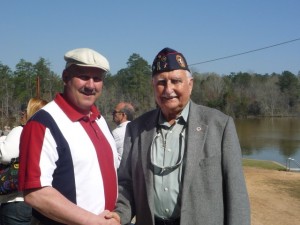 Survivor of the BataanDeath March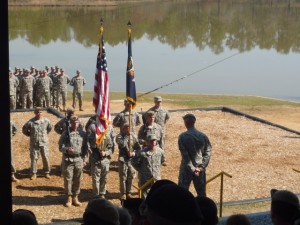 My nephew Leading the way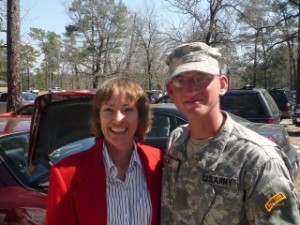 Pam and Nick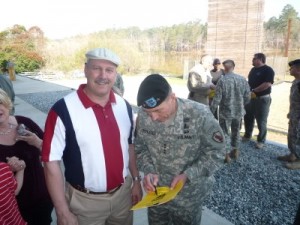 The General