With all the problems in the local economy today how much house is enough? Do you need a three, four, or five bedroom home. Do you really need to go through the bank and fight with the loan people or mortgage officer to prove you can afford the house? Do you need all the stress and anxiety and tension caused by such a big purchase? No is the answer to all the above questions on buying or renting to own a home today.
The picture above shows a bountiful table of healthy food. All this food can be purchased without going to the grocery store. All of this food can be purchased for less than you can get it at the grocery store. All of this food is fresher and comes from local growers in Georgia. Would it be nice if there was or is a way to locate and buy your next house with the same principals?
How would you like it if you could get a house for less without going to the bank or mortgage company? I am going to show you how to buy or Rent to own a Home for less than rent and have it this week. Bold claim you might think, but we are helping people and families buy, lease purchase, owner finance, and rent to own homes all the time with NO BANK FINANCING needed. You can buy a home or rent to own a home from individuals or investors just like the ones who have a stand at the local market and the houses are just as good. The deals are better and the financing is local. The time it takes to move into a new home goes from month to days with local house sellers. The paperwork is less but just as concrete and legal.
We have several homes and houses and quads available right now starting at just $550 a month. We have houses from $10,000 to $510,000. We have a home for almost anyone who wants or needs a house. The local company, A O Home Solutions LLc picks up new houses for sale and lease purchase, and rent to own weekly. Go to http://www.aohomesolutions.com for a view of the many new homes this week. Do you want a home for less than rent? Do you want one payment that includes everything like taxes, insurance, and HOA fees?
How much house is enough? That question can only be answered by you, but whatever you buy or Lease Purchase we have a deal for you. If you can afford rent and can make a small downpayment you can own a home today. We have houses priced below market rent and below appraisal. We have "handyman specials" and ready to move in executive homes. Whatever your needs, we either have it or we can get it.
The abundant farmers market food pictured above is fresher, easier to get, without all the store hassles, usually bigger, and far less expensive. The houses we can show you come with similar advantages. Sometimes the houses even come with a whole house warranty. Better product and better methods to obtain your dream house or next house are available now and abundant.
If you are open to receiving the very best deal on a home today, call a full time home buyer or investor and see the difference in price, in easy of purchase or rent, and in attitude of those caring for you.. Homes are affordable. Home interest rates are the best rates have been in over 10 years. Discount houses are everywhere in our market, if you know where to look. You do not need a bank loan to buy or lease purchase a house today. Knowledge is your ticket to a better deal with less stress and a new house.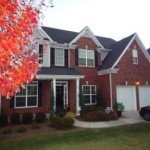 Mark N
A O Home Solutions LLC